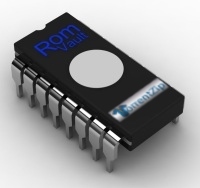 Support ongoing development:


<<-- Back

Trrntzip.net homepage


Downloads:

TrrntZipUI V2.5.4
C# .net UI trrntzip utility with mutli core processing.

TrrntZip.NET.exe V1.0.4
C# .net command line version. Replacement from trrntzip.exe
trrntzip.net.exe -? for info, or drag a zip file to the exe


Source now available at github.com/RomVault/RVWorld

Updates:

06/11/2019 - Fixed a UTF8 (Unicode) Ascii bug. UTF8 files name storage now used if characters are greater the 127.
07/20/2018 - Added flushing the log buffer, so that log file is not truncated.
07/19/2018 - Update TrrntZip.NET.exe to V1.0.2 added basic loging
07/18/2018 - Both version have just been updated with the latest ZIP64 fixes.